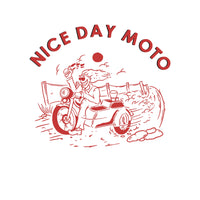 Nice Day Moto by HAND
There are two things our founders are sure of - the pleasure of man and machine when the rubber hits the road, and the simplicity of great coffee. Uniting the two, we've created a signature Espresso blend - Cafe Racer.
Nice Day Moto is a work of passion. It is a fully functional motorcycle with a coffee shop build in to the side car.
CUSTOM BLENDS
With the help of our team, we can create custom coffee blends for yourself or order custom coffee gifts, buy signature teas and premium coffee  accessories.  
IN-HOUSE TRAINING
From efficient ordering to staff training, our teams hands-on restaurant IQ helps you get up and running, smarter, better, faster.
WHITE LABELING
Our team develop customized private label programs to fit your needs and match the national brands, all manufactured in our world-class, certified facilities. We add our industry-leading commodity expertise to help maximize your purchasing needs. All coffee roasting and processing services are available.